Your browser does not seem to support some of the display features. As a result, some content may be hidden nor you may not be able to perform some actions.
Your browser does not seem to support JavaScript. As a result, some content may be hidden nor you may not be able to perform some actions.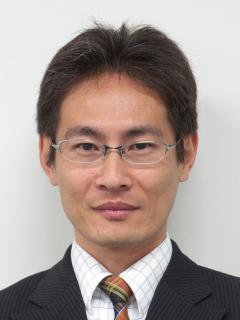 Kiyonori Ohtake
Director General
Data-driven Intelligent System Research Center,
Universal Communication Research Institute, NICT

Executive Researcher, Sustainable ICT Systems Laboratory, Resilient ICT Research Center,
Network Research Institute
kiyonori.ohtake at_mark_here nict.go.jp
Research Interests
Real-time natural language processing for large-scale texts on social media

R&D of DISAster-information ANAlyzer (DISAANA)
R&D of Disasiter-information SUMMarizer (D-SUMM)

Speech Dialog System
He is also working to spread broad use of the language resources and applications through Advanced Language Information (ALAGIN) Forum.
Short Bio
Dr. Kiyonori Ohtake received B.Eng, M.Eng, and Dr.Eng in 1996, 1998 and 2001, respectively, from Toyohashi University of Technology. In 2001, he joined ATR Spoken Language Translation Research Laboratories(ATR-SLT). In 2006, he joined Spoken Language Communication group, NICT. In 2010, he joined Language Infrastructure Group, NICT. In 2011, he was lent out to Director General for Science, Technology and Innovation Policy in Cabinet Office, Government of Japan as trainee. In August, 2012, he returned to NICT. In July, 2013, he held the additional post of director of Information Distribution Platform Laboratory in Resilient ICT Research Center. He is currently serving as director general of Data-driven Intelligent System Research Center (DIRECT), and as executive researcher of Sustainable ICT Systems Laboratory in Resilient ICT Research Center. He has been awarded many awards/grants including the Commendation for Science and Technology by the Minister of Education, Culture, Sports, Science and Technology, the Docomo Mobile Science Award, and Twitter Data Grants.
Recent Publications
(
Full List
)
Junta Mizuno, Canasai Kruengkrai, Kiyonori Ohtake, Chikara Hashimoto, Kentaro Torisawa, Julien Kloetzer: Recognizing Complex Negation on Twitter, In the Proceedings of the 29th Pacific Asia Conference on Language, Information and Computation, pp.548--556, Shanghai, China, Oct, 2015.
Istvan Varga, Motoki Sano, Kentaro Torisawa, Chikara Hashimoto, Kiyonori Ohtake, Takao Kawai, Jong-Hoon Oh and Stijn De Saeger: Aid is Out There: Looking for Help from Tweets during a Large Scale Disaster, ACL 2013.
Jong-Hoon Oh, Kentaro Torisawa, Chikara Hashimoto, Motoki Sano, Stijn De Saeger and Kiyonori Ohtake: Why-Question Answering using Intra- and Inter-Sentential Causal Relations, ACL 2013.
Teruhisa Misu, Komei Sugiura, Kiyonori Ohtake, Chiori Hori, Hideki Kashioka , Satoshi Nakamura: Modeling Spoken Decision Making Dialogue and Optimization of its Dialogue Strategy, SIGDIAL 2010.
Kiyonori Ohtake, Teruhisa Misu, Chiori Hori, Hideki Kashioka, Satoshi Nakamura: Dialogue acts annotation for NICT Kyoto tour dialogue corpus to construct statistical dialogue systems, Proceedings of the seventh international conference on Language Resources and Evaluation (LREC), 2010.